KFAB Radio News Staff
One of the Midwest's largest radio news teams covers the Omaha and Council Bluffs area's top local and state stories with experience and dedication.  
Catch up on the top stories throughout the day on NewsRadio 1110 KFAB, and listen for special reports when there's major breaking local news or severe weather to report.   
Contact the KFAB Radio Newsroom 
(402) 556-5060   Email: News@KFAB.com
Terry Leahy - Anchor/Reporter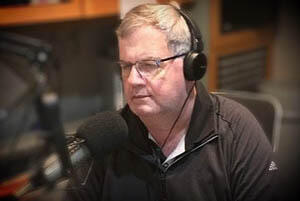 Terry Leahy has been a News Reporter and Anchor at KFAB Radio in his hometown of Omaha for 25 years. He is the Morning Drive News Anchor on KFAB.
He graduated from Creighton University in Omaha with a Bachelor of Arts degree in Political Science, and worked in news and public affairs in Omaha radio at KOIL and WOW before joining KFAB.
Terry has also been involved in sports broadcasting as a sideline reporter on KFAB's Nebraska Football Network, Westwood One College World Series coverage, and is in his 24th year as an original member of the broadcast team for the University of Nebraska Omaha NCAA Division One college hockey program.
Terry says he enjoys history, politics and sports.
Julia Bertino - Anchor/Reporter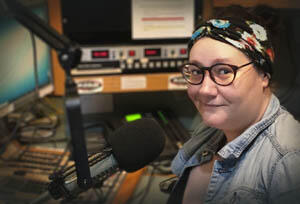 Julia Bertino is a graduate of the University of Nebraska-Omaha and holds a B.S. in Communications. She started her radio career in 2015 as a member of the KFAB sales team, then transitioned to the KFAB Newsroom as Anchor and Reporter in 2016.
Julia and her partner Nate are renovating their home she says they love binge watching documentaries with their cat, Fitzgerald.
Julia says her biggest passions in life are music, theater and history.
Trent Rice - Midwest Region Assistant News Director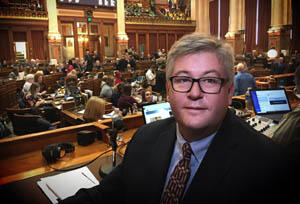 Trent Rice has a Broadcast Journalism Degree from the University of Nebraska, and has worked in radio newsrooms in Nebraska and Iowa. He was News Director at KASI Radio in Ames for more than 20 years before joining the iHeart Midwest News Center as the Midwest Region Assistant News Director and KFAB News Anchor.
Trent's been recognized by the Iowa Broadcast News Association with awards for his news coverage and newscast anchoring. In 2017 he received the IBNA's top honor -The Jack Shelley Award in 2017.
Trent grew up in Omaha. He and his wife Solveig have three children.
Bill Jensen - Anchor/ Reporter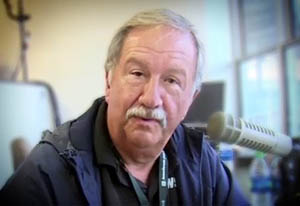 Bill Jensen has a long history as News Anchor and Reporter at several Omaha radio stations, starting his radio career as an intern before serving in the U.S. Air Force. He has won multiple Associated Press and Nebraska Broadcasters Association awards for his work. Bill has been Anchoring for KFAB since retiring from full-time radio in 2012.
Bill has been the Public Address Announcer for the Omaha Royals/Strom Chasers for more than 25 years, and is also served for more than 25 years, and the PA Announcer for the NCAA Men's College World Series since 2001.
He and Deanna have two children, a grandson, and three granddaughters. And a cat, Oliver, who Bill says is a character and keeps the couple on their toes.
Bill and Deanna have traveled to Europe, the Panama Canal, St. Lawrence waterway in Canada, Hawaii, Mexico, Aruba, Costa Rica, and the Caribbean.
CLICK HERE for Bill Jensen in a feature interview on WOWT 6 News. He is featured about :30 seconds into the report.
Dave Bohl - Anchor/Reporter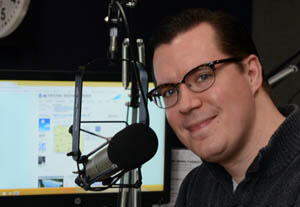 Dave Bohl is an Anchor and Reporter for KFAB, covering when other Anchors are off or on assignment, and working on stories for KFAB News. He is often in the Omaha area visiting his mother, who lives in Blair, Nebraska.
He graduated from Drake University in Des Moines with a degree in Communications. Throughout his radio career, he's been a Control Room Board Operator, live Show Producer, and now a News Anchor and Reporter.
Dave is also a professional musician, performing regularly all around the Midwest. He plays saxophone, flute, clarinet, piano, and is also a vocalist. 
Photo below Dave Bohl performing at a Jazz show in Omaha in 2019.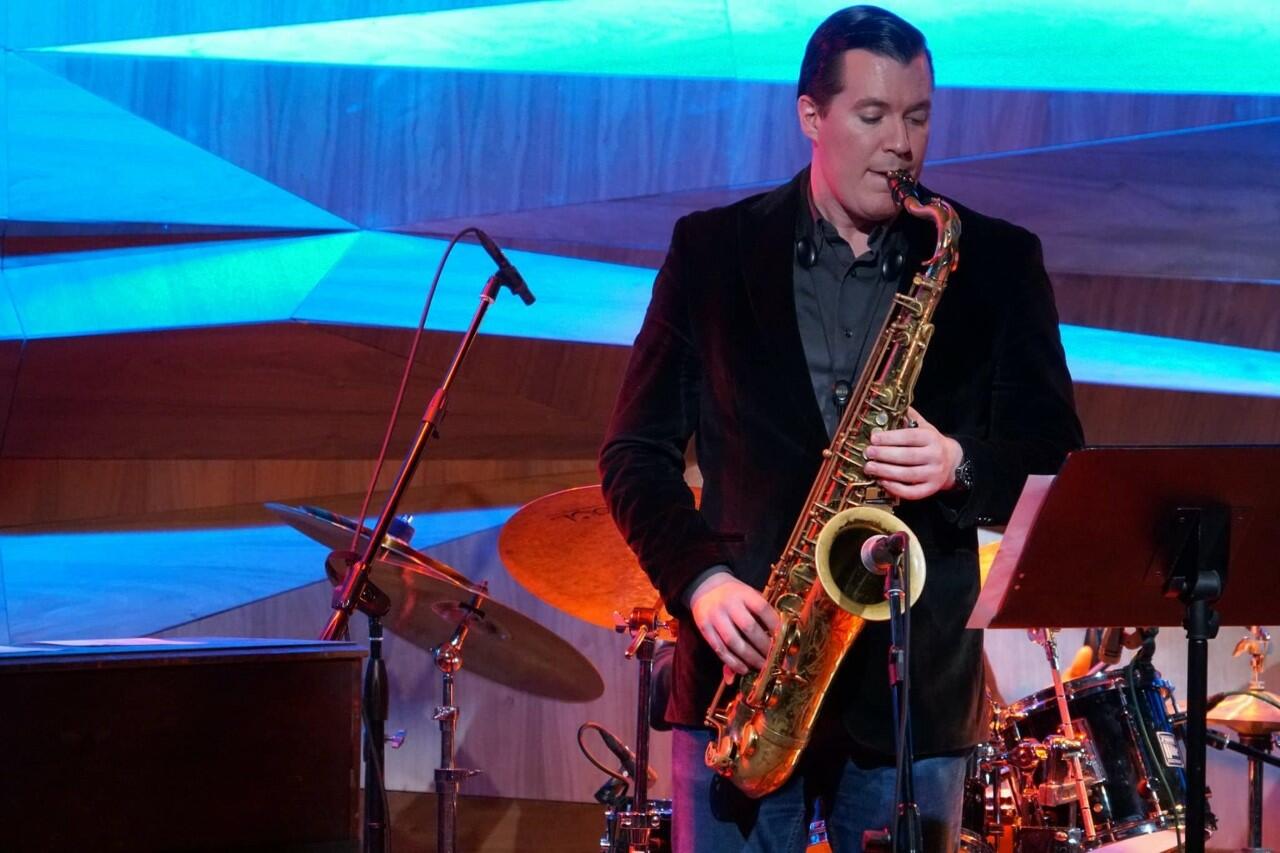 Madeleine McCormick - Anchor/Reporter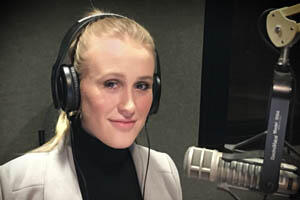 Madeleine McCormick has a Bachelor of Arts in Digital Media from Buena Vista University in Storm Lake, Iowa
She worked for a time for an events and marketing firm in Chicago, before joining iHeart Radio as a News Writer, and is now also a News Anchor and Reporter for our Midwest News Center.
Madeleine says she believes in the power of sharing real stories with the world, and hopes those stories lead others to a change in perspective, a new idea, or at the very least, some entertainment.
Madeleine is also a singer, and was recently featured on national television as the National Anthem singer at the Iowa Speedway in Newton.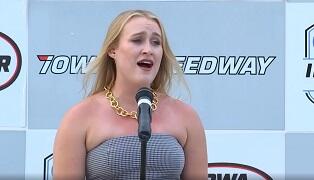 Brock Wilson - Anchor/Reporter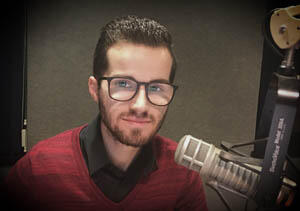 Brock Wilson joined iHeartMedia as a News Writer and Anchor in 2018. He has a Broadcasting Degree from Evangel University in Springfield, Missouri, where he was a News Anchor for the morning sports program, Sports Update.
Brock was a play-by-play announcer and sports producer and director in college, and also did high school football play-by-play for a Springfield area high school football team and the Heart of America Athletic Conference.
Brock currently does play-by-play and public address announcing for Grand View University in Des Moines. He's also the broadcast director for the weekly Dirt Vision broadcasts at the Sprint Car Capitol of the World, Knoxville Raceway in Knoxville, Iowa.
Besides being involved in sports, Brock also plays multiple instruments and is a country music fan.
Brock and his wife Brittany live in Des Moines.
CLICK HERE for video of Brock announcing a race at Knoxville Raceway.
Chris Turner - Anchor/Reporter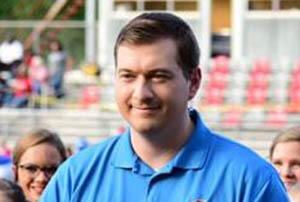 Chris Turner is a graduate of the University of Missouri with a Degree in Communications and Sports Studies.
He was previously a television Sports Director at a Mississippi television station, and Sports Anchor/Reporter at a Missouri television station.
Chris is a big sports fan and usually spends his off-time watching sports, reading, or talking about sports. 
Video of Chris from his time at WTOK-TV below.
Parker Reed - Anchor/Reporter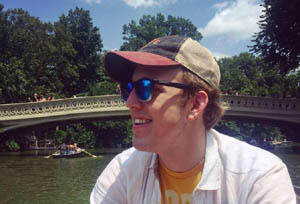 Parker Reed is the Sunday morning News Anchor for KFAB. He is a recent graduate of Iowa State University, with a Bachelor Degree in Journalism & Mass Communications in Management, and was Limelight Editor for the Iowa State Daily.
He has contributed work to CITYVIEW and Iowa Living Magazines as an Intern, and is the Co-Founder of Pretty Fort (below), appearing on and publishing music-focused podcasts focused on musicians and events.
Ryan Baker - News Anchor / Reporter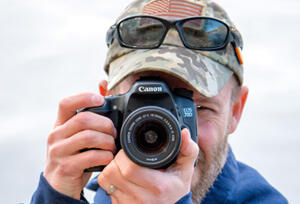 Ryan Baker anchors newscasts on weekends for KFAB Radio.
He has a more than 15 year background in Radio News as an Anchor and Reporter, heard on legendary radio stations including KOA in Denver and WBAP in Dallas.
Ryan is also President & Chief Executive Officer at BAMM Multimedia, specializing in photography and video.
Ryan and his wife, Angie live near Ogallala, Nebraska with their children (and dogs).
Wendy Wilde - Midwest Region News Director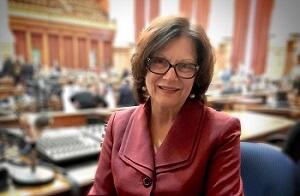 Wendy Wilde has been a News Talk Show Host, News Director, News Anchor and Reporter since 1998. She is a multiple region Murrow, Sevareid, and Associated Press Award winner, and is former President of the Minnesota Associated Press Broadcast News Board of Directors. She has a degree in Communications from the University of Minnesota, and a Project Management Certification.
Wendy has a long history of volunteerism, and she and her husband Michael co-founded and ran a volunteer-operated 501(c)3 non-profit teen center for six years VIDEO CLICK HERE.
The couple has three children.
VIDEO CLICK HERE: Wendy Wilde goes in depth in a TV interview on a story that makes national headlines.
Contact the KFAB Radio Newsroom 
(402) 556-5060   Email: News@KFAB.com