Newlywed Louisiana Woman Dies After Honeymoon In Dominican Republic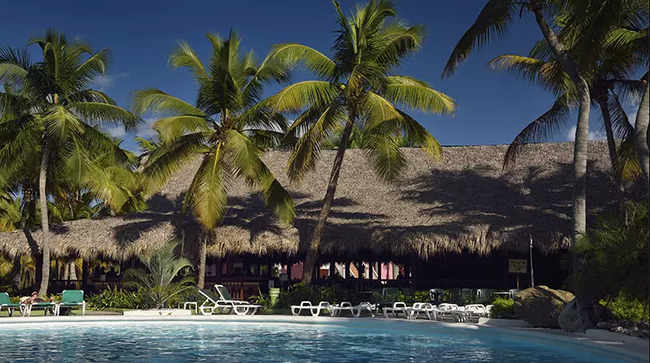 Another American tourist who traveled to the Dominican Republic has passed away of a mysterious illness, just one week after returning, it was reported today.
According to WWL-TV, Louisiana resident Susan Simoneaux traveled to the Dominican Republic with her new husband, Keith Williams for their a honeymoon in Punta Cana, a resort town where several Americans have fallen ill and/or died under mysterious circumstances. Less than one week after the couple returned from their trip, Simoneaux had to be rushed to a local hospital with fluid in her lungs. She would eventually pass away on Tuesday at a local hospital.
Her husband, Keith, said he had no idea about the recent series of deaths on the island.
"I would have never went if I would have known," her husband, Keith Williams said. "I did not know, to be honest with you."
Simoneaux's death is remarkably similar to several other deaths in the Dominican Republic over the last month. Her cause of death has not been determined, but an autopsy has been planned. The circumstances surrounding the newlywed's passing resemble three other deaths, who died at a resort on the island last month.
The recent spate of deaths by vacationing Americans has raised questions and even gotten the attention of the Federal Bureau of Investigation. Samples from at least one mini bar at the Bahia Principe Resort in Punta Cana are being tested by investigators after the Ministry of Health in the Dominican Republic requested their help investigating six of the deaths.
At least nine other people have fallen ill and died while vacationing in the Dominican Republic. Miranda Schaup-Werner, 41, collapsed at the Bahia Principe resort in La Romana on May 25 after having a drink from the hotel minibar. Just five days later, Nathaniel Holmes, 63, and Cynthia Ann Day, 49, were both found dead, again with fluid in their lungs at the same resort. And earlier this week, a New Jersey Man was found dead in his room at the Terra Linda Resort in Sosua, where he was celebrating his friend's birthday.
The strange deaths extend back to last year, when Yvette Monique Sport collapsed at the Bahia Principe resort.
The Ambassador to the Dominican Republic said the deaths should not be considered anything but isolated cases and are not related to each other.
"We have 2.7 million Americans who come to the country and the statistics is that this is a very … unique event," Ambassador Robin Bernstein said. "They come to visit the beautiful beaches and enjoy the great culture. Unfortunately sometimes those things happen to people."
If you have a vacation planned for the Dominican Republic in the near future, some airlines say they're willing to work with passengers to cancel their trips without fees.
Photo: Getty Images