Former VP Joe Biden To Take Part In UNO Forum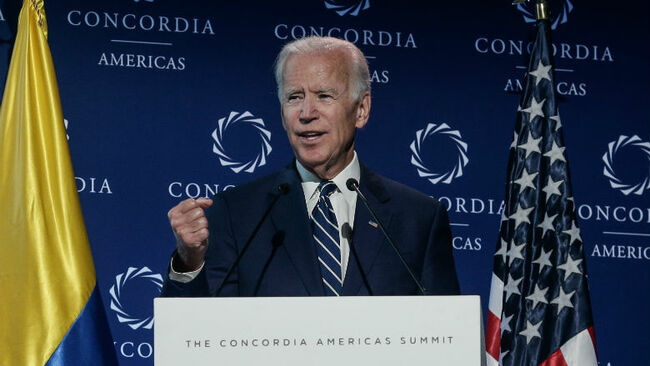 Former Vice President Joe Biden will be in Omaha next month as part of UNO's launch of the Chuck Hagel Forum in Global Leadership.
The former Defense Secretary and U.S. Senator will join Biden for the inaugural forum on February 28th. It's scheduled from 3:30 P.M.to 5 P.M. at UNO's Strauss Performing Arts Center.
It is a free, student-focused event, but tickets are required to attend and will be distributed to UNO students beginning the week of Jan. 28.
Due to anticipated demand, several on-campus sites will livestream the discussion for interested members of the UNO and Omaha communities. These non-ticketed locations include UNO's Milo Bail Student Center, Barbara Weitz Community Engagement Center and Mammel Hall.
The theme of the inaugural forum is "The Role of U.S. Leadership in a Changing World." Biden will deliver opening remarks, then participate in a moderated discussion with Sec. Hagel, including questions from the audience.
UNO students who are interested in attending should sign up for the online ticket lottery. The lottery will be open from Jan. 28 through Feb. 4. On Feb. 6, selected students will receive an email with instructions on how to claim their ticket.