Ralston Arena To Host World's Best Curlers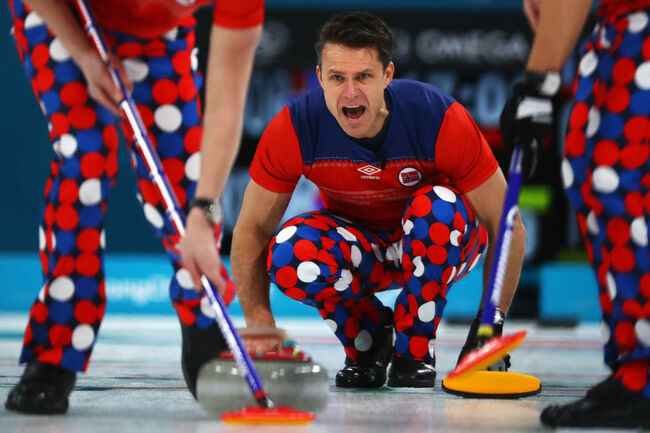 Ralston will be the center of the curling world this week. The 2018 U.S. Olympic gold medal men's team, Sweden's gold medal women's team and one of Canada's gold medal mixed doubles team members highlight the 2018 Curling World Cup.
The event is taking place at the Ralston Arena December 5 - 9. Ten of the world's top curling countries will come together in Omaha during the five-day event, featuring men's, women's and mixed doubles competition.
A total of 32 curlers who competed in the 2018 PyeongChang Olympics in South Korea will be in Omaha, including the gold medal winners in all three curling events. Also competing will be Sweden's silver medal men's team and Japan's bronze medal women's team.
Ralston is the only American city to host the Curling World Cup, which brings together teams from Canada, China, Japan, Korea, Norway, Russia, Scotland, Sweden, Switzerland and the United States. Omaha Sports Commission President and Executive Director Josh Todd said fans throughout the Midwest have a unique opportunity to see Olympic-level competition right here in Omaha.
"We are honored to be hosting a competition featuring so many Olympic athletes," Todd says. "Fans are going to be able to see a quality of play and intensity of competition that rivals what we saw earlier this year at the PyeongChang Olympics. The skills these athletes possess will be evident from the opening matches Wednesday through the finals on Sunday."
The Ralston Arena is being configured so five matches can be played at the same time every session, allowing fans to see a wide variety of competition.
"We've created ticket packages so people can attend one session or the entire competition," says OSC Director of Events Lindsay Toussant. "In addition, a special ticket package is available for the championship finals on Sunday."
Todd said the Ralston Arena competition will be broadcast worldwide, providing great exposure for the community. In the U.S. the competition will be broadcast on NBCSN and the NBC Olympic Channel. Channels in Canada and China intend to broadcast the event, and it will also appear on World Curling TV.
All-session tickets for the entire five-day event are $160, single session tickets range from $5 to $25 and the Sunday "Championship Package" is $55, and includes tickets to the men's, women's and mixed doubles championship finals on December 9.