32 Arrests Made In Cass County Cockfighting Operation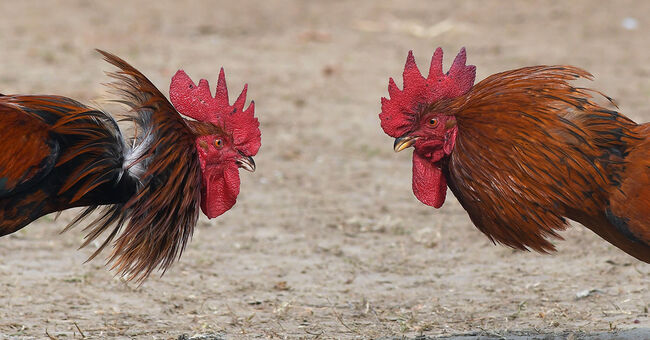 Nearly three dozen people have been arrested in connection to a cockfighting ring in Cass County. The sheriff's department says deputies along with Nebraska State Patrol responded to an anonymous tip regarding a cockfighting ring located on Highway 50 in Louisville, Nebraska.
On November 24th the Nebraska Humane Society advised they received an anonymous tip that cockfighting was going to be taking place at that location on that day. When authorities arrived they spotted numerous cars parked on the property. Officers spoke with both property owners who advised that they had no clue why there were so many people on their property.
Officers gained consent from both people to search their land and investigate further. As they approached the east side of the property, several people flooded out of a barn and took off into the trees and fields to the north of the property.
Officers detained as many as they could but many got away in the fields to the north and east of the property. Deputies requested and received assistance from Plattsmouth Police Department to help transport and search for more people involved. Deputies also received assistance from Cass County Emergency Management and Nebraska Humane Society.
Upon receiving a search warrant for the property, investigators seized 186 live roosters, and 11 dead roosters. One other rooster had to be euthanized at the scene. Many of the roosters found inside of the barn were in small boxes or crates. Many with fresh injuries sustained while fighting.
Also inside the barn were several items related to cockfighting. Many blades, syringes and string were found as well as a fighting pen. Cash and gambling sheets were also located.
32 people were arrested and transported to the Cass County jail for suspicion of participating, viewing, or promoting cockfighting and some were also cited for Obstruction of a peace officer.