Nebraska Voters Ready To Have Their Say On Tuesday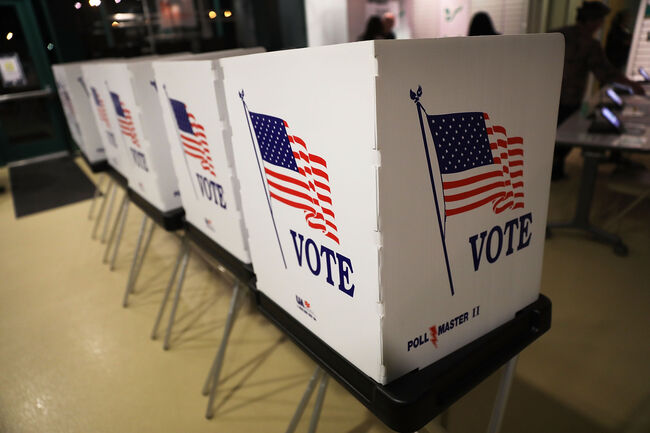 Local and state election officials say voters are ready to make their voices heard next week. Voter turnout is expected to top 50% across the state as well as in Douglas and Sarpy counties.
Secretary of State John Gale said Thursday that Nebraska has reached a new record number of registered voters, totaling 1,219,644. This exceeds the number from the previous record set at the 2016 General Election.
Douglas County Election Commissioner Brian Kruse is predicting a voter turnout of 52%. "The prediction of 52 percent is above the range of turnout for past mid-term elections," Kruse says. "With voter registration and early voting at all-time record high levels in Douglas County, it is clear voters are planning to have their voices heard in the mid-term elections."
Sarpy County Election Commissioner Michelle Andahl is predicting a slightly higher turnout, 53 percent. She says with record breaking numbers for voter registration and early voting ballot requests, numbers for the 2018 mid-term are more on par with a presidential election year.
"We are seeing record-breaking participation in this election by Sarpy County voters. It's always great to see citizens exercising their voting rights. One exciting aspect of this election is the number of young first time voters that have registered. We have over 1,200 voters that registered this year who are 18 and will be voting in their first election."
The state's top election official is expecting a 56 percent turnout. Secretary of State John Gale says Nebraskans have registered in higher numbers than they have ever seen, which is especially impressive for a mid-term election.
"There are many options for voters to cast their ballot, including the increasingly popular option of early voting," Gale says. "Voters have the flexibility to cast ballots in person at their election office or by mail."
Gale is cautioning voters not to get complacent. He says 71,311 ballots issued so far have yet to be returned.